GRAVITY APPLICATION WITH SAND MOLDS
This is a robotic cell to pour aluminum from the melting tower to the molds. The installation is composed of two similar cells that can work in paralell. Each cell has a fusion tower , one robot with a ceramic pouring ladler and 3 parking stations with transfer of chains. Along the 2 cells there is a conveyor with 5 sections of motorized roller conveyors.The loading of the molds is done manually by the operator. Molds arrive to the cell in cars through rails.  The robot takes the broth from the tower tank and pours it  in the mold by gravity. After some minutes of  waiting to avoid spoiling, the mold leaves the cell.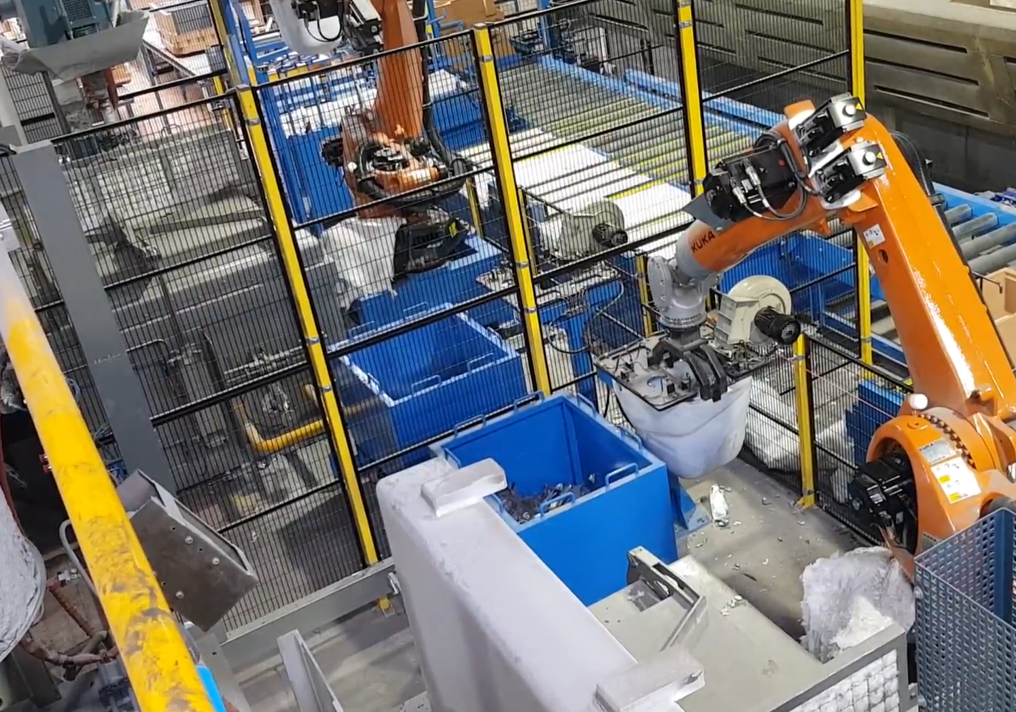 AUTOMATION OF CASTING PROCESSES
Images of the real process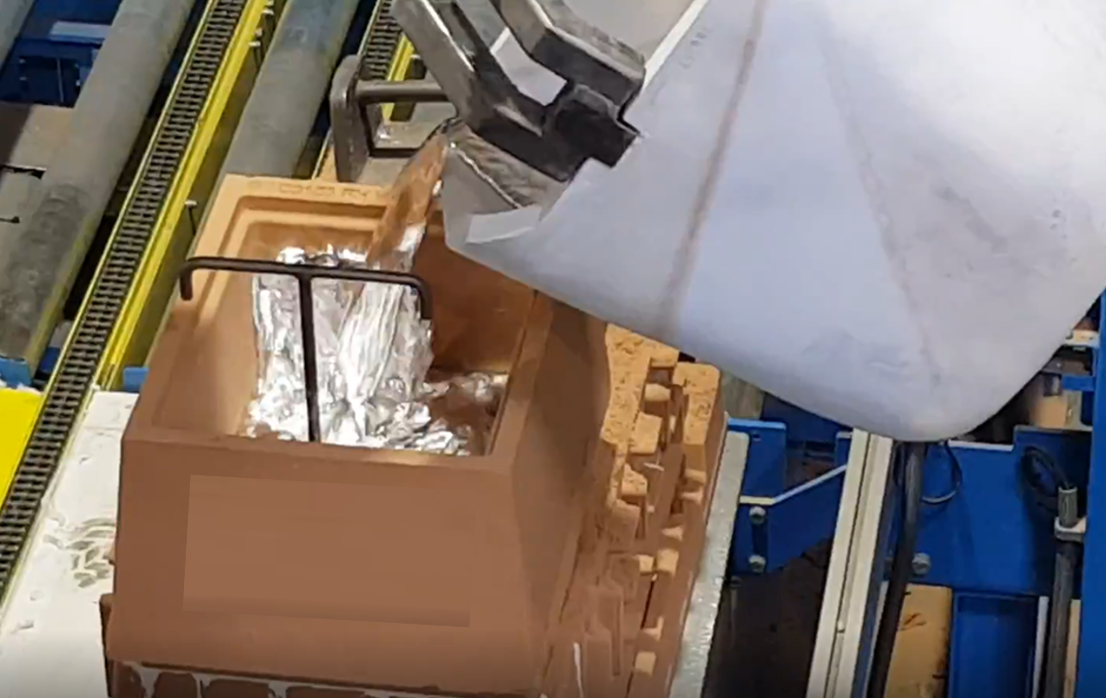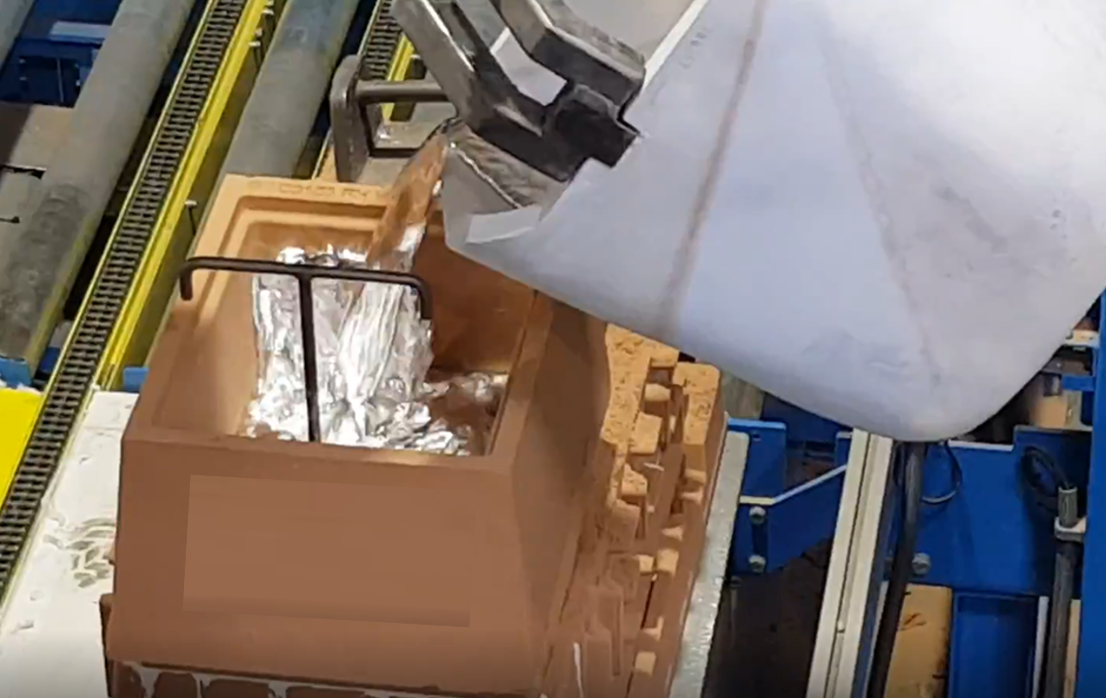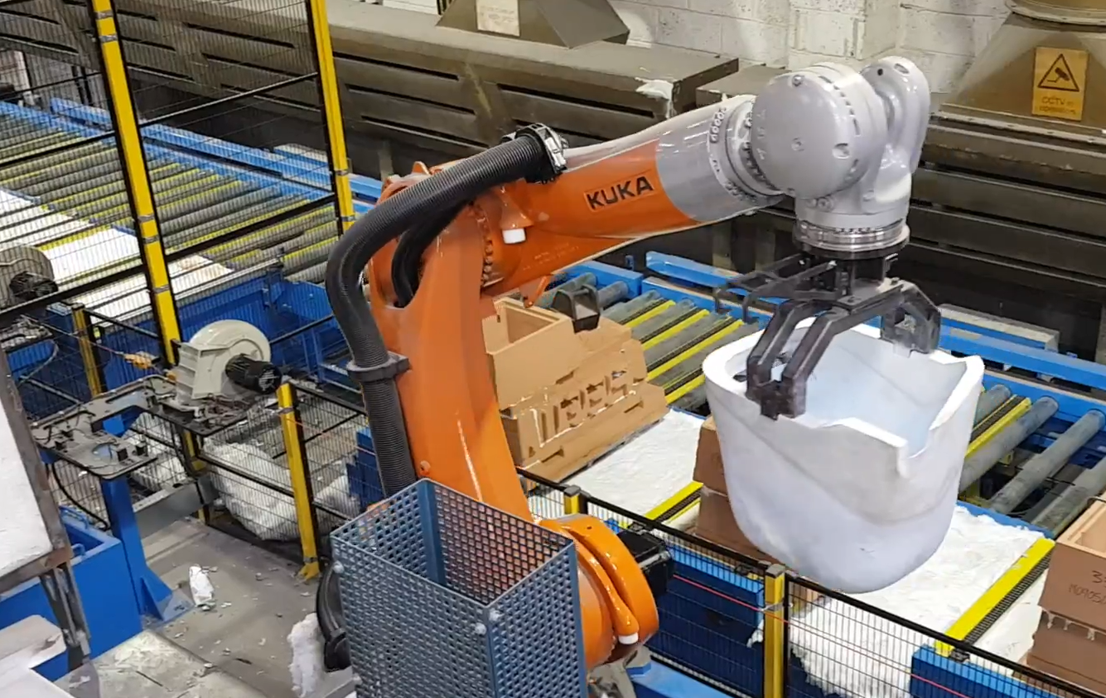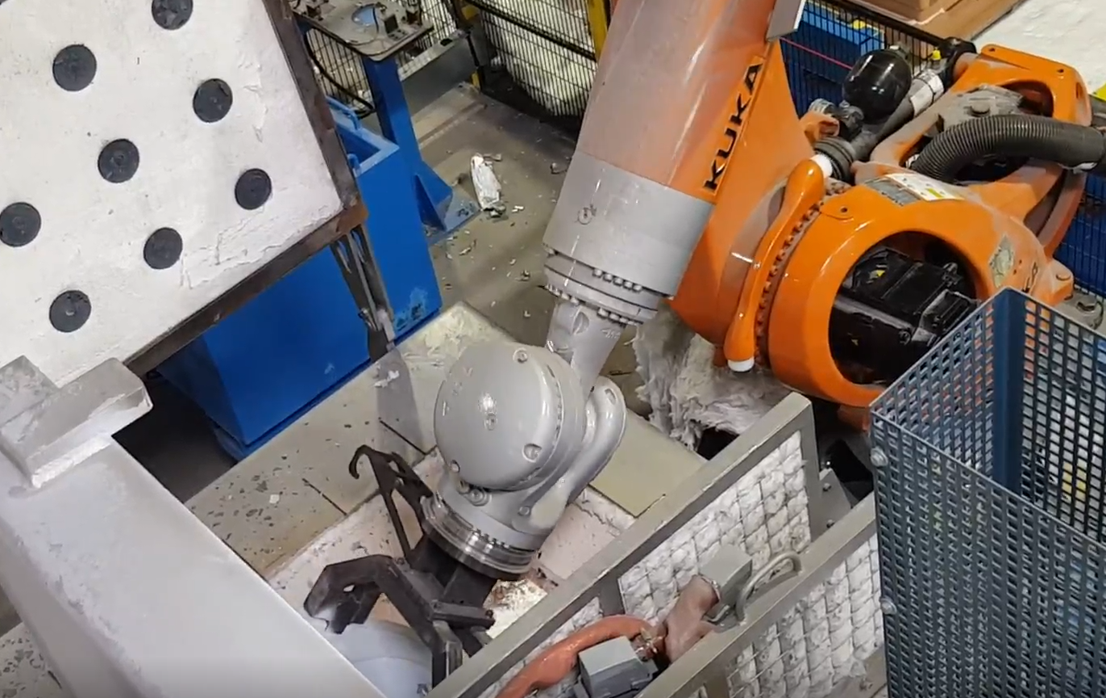 AUTOMATION OF CASTING PROCESSES
The customer edited a video talking about how automation helped them to improve their processes.