Services
We provide custom design application for foundries, composites, and other sectors, as well as in welding robotics and x-ray inspection applications.
METHODOLOGY
At Iruña we make the most of our capacity and experience in providing solutions to foundries, in order to offer our clients the greatest flexibility and adaptation to their needs and requirements. We develop customed solutions in casting, in turn-key format.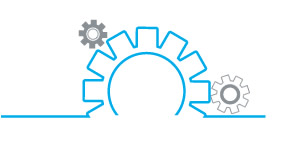 A METHODOLOGY LEAD BY PROFESSIONALS
Iruna's team has a highly qualified multidisciplinary technical profile. The sales department is composed of engineers able to discern the needs of the customer and offer a technical solution that best suits those needs. The technical office staff is made up of mechanical and electrical engineers, along with programmers who design the best technical solution. For its part, the start-up unit has qualified technicians in charge of the manufacture and installation of each project.
engineering services
3D and 2D CAD design.
Calculation of finite elements.
Production flow simulation.
Structures and mechanisms.
Electrical and control systems.
Robotics and automation
we provide
Equipment and tools involving mechanics, hydraulics, pneumatics and electrical and control systems.
Robotics and automation of industrial processes.
ADVISORY, TRAINING AND PROJECT MANAGEMENT
We can supervise, train or directly oversee specific projects of our clients.