THANK YOU FOR VISITING US IN EUROGUSS 2018
The Iruña automation team would like to thank you for visiting our booth while attending the Euroguss 2018 in Nuremberg, last week  January  16/18 2018. We really appreciate that you took the time to visit us and showing interest in our developments.It was a great pleasure to welcome you and we enjoyed many inspiring conversations.
A lot of visitors have taken a great interest in our latest installations: deburring and polishing cells, 2D-3D vision systems, handling sand cores. ect .. You will be welcome also at our website: www.iruna-automation.com to know more about us.
Please feel free to contact us, if you have further questions or in case you want more information about our products and services.
Your Iruña Automation Team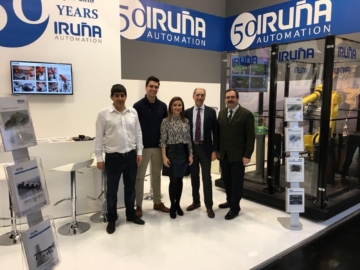 THANK YOU FOR YOUR VISIT!