ENGINE BLOCKS
The work of this line is described below: 
The first robot takes 6 sand cores at a time with a special gripper. The sand cores are putted on a screwing station and the 6-sand core are screwed by a second robot. Once the package is completed, a third robot takes it and inmerses it in a painting tank. After the drain, the packaged is collocated in the input station of the  oven.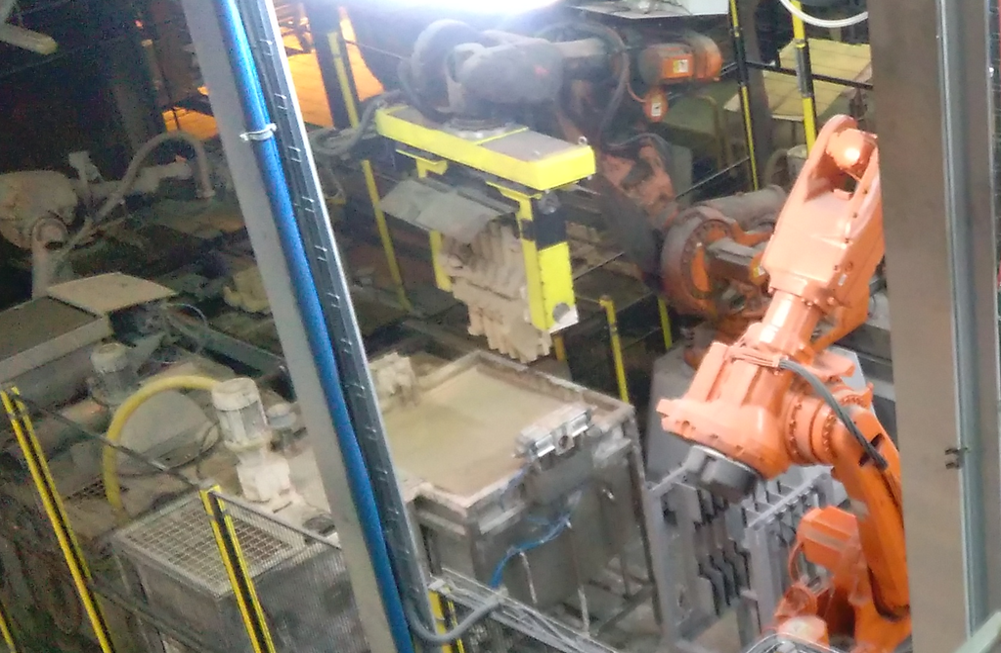 ENGINE BLOCKS  APPLICATION
Pictures of the real installation.