PIECE ON BOARD
 This is an installation to cut and to deburr aluminium parts automatically. The installation is composed to two similar cells with the same workflow. Each cell has a robot, a cut disc and a deburring tool (a mill). This installation works with 6 different references of parts. The parts arrive to the cell in random on a universal pallet conveyor.  When a new part is paused on the entrance position, a vision system identifies the reference and adjusts the robot's programm.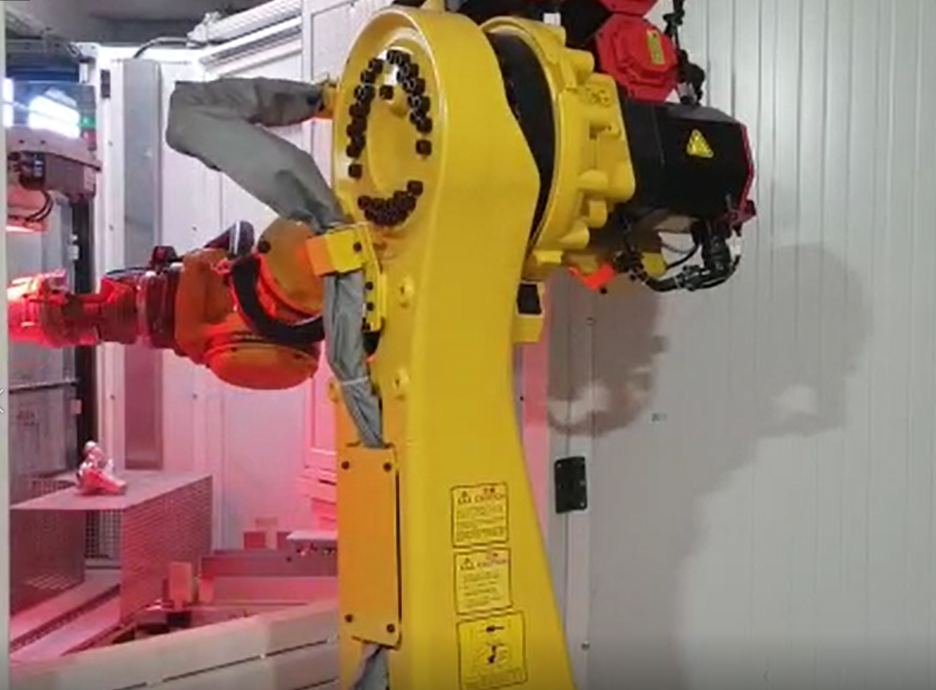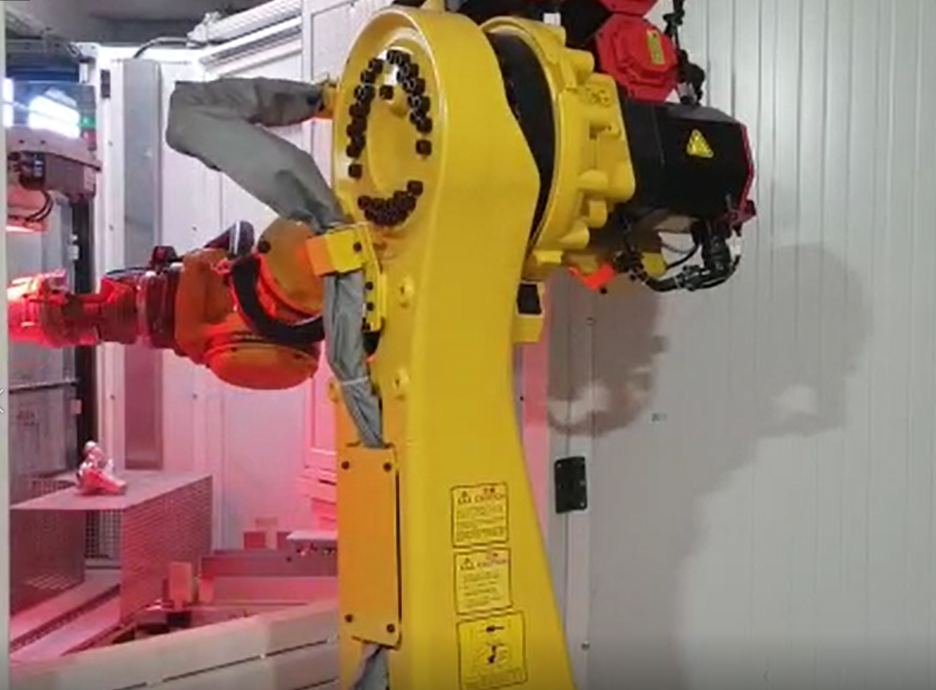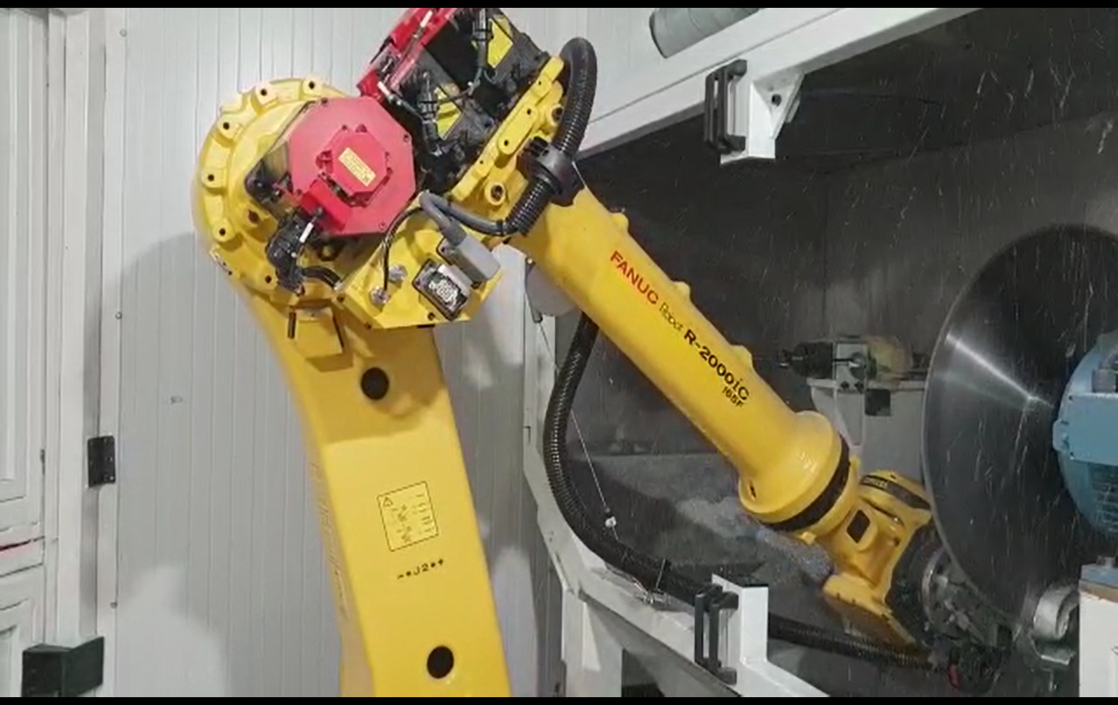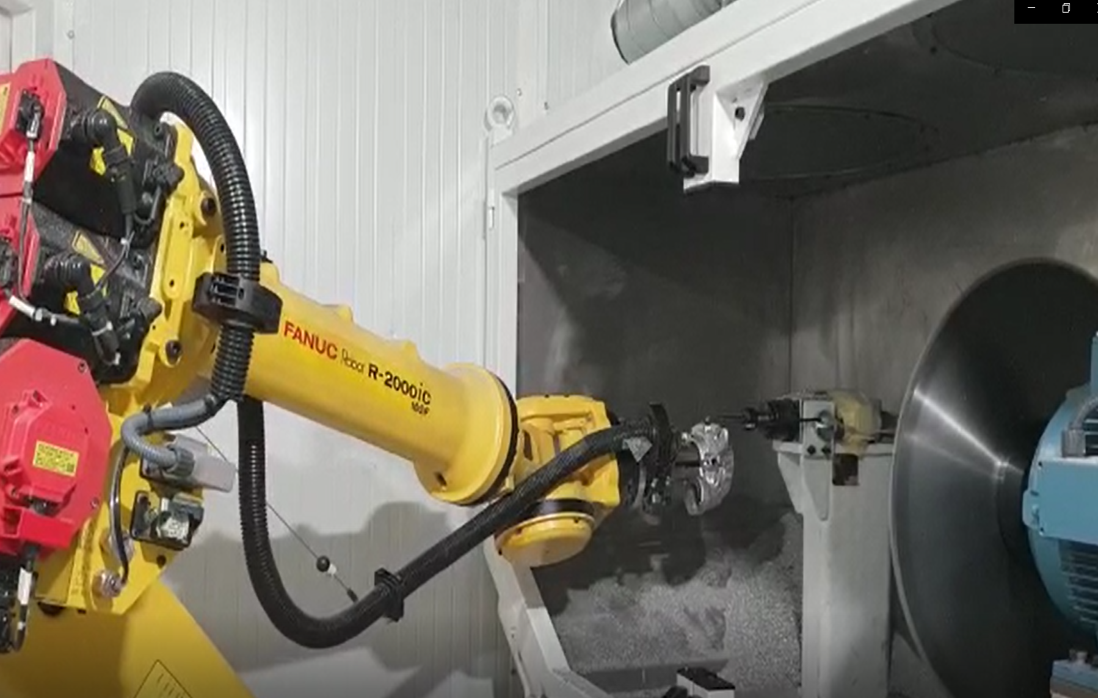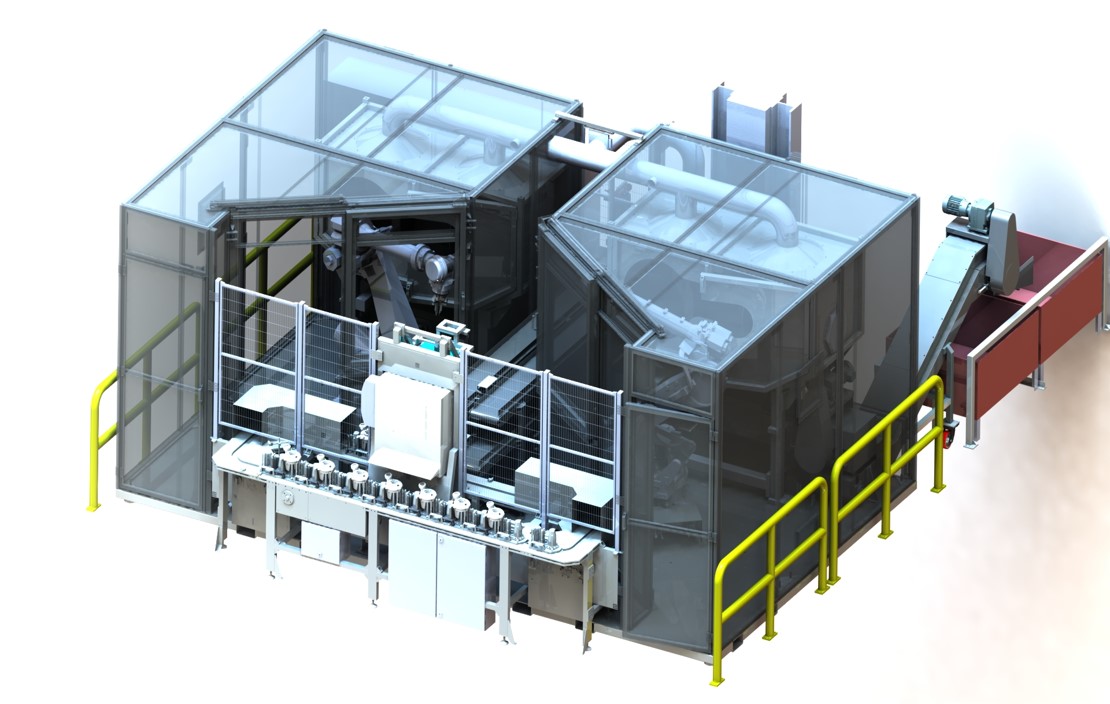 PIECE ON BOARD FINISHING CELL
Some 3D simulation of deburring cell.